---
▶️ we update the stock

👉  the dryer makes it possible: delicious warm submerge

👉 jDoes it fit? Please feel free to talk to us!

👉 out DTEK exhibitors at a special price

👉 OMS demo suits with strong discount

▶️  OrcaTorch D630 👈

👉 4000 Lumen, 5 CREE Led's, 7 degrees primary

👉 90°~180° angle adjustable cable

👉 5 hours burning time at full power

👉 perfect for Back und Sidemount

▶️ our perfect  Maskstrap 

👉 good and cheap

👉 practical adjusters

👉 solid webbing

👉 robust neoprene
---
We are the SF-1, the ScubaFreaks!
Diving is our life! We are different from others - and that's a good thing. With us in Jüchen - Hochneukirch class goes before mass and we take ourselves time for your request. We are confessing Rhinelanders - a visit with us is always an experience. Guaranteed ;-)
Yes, diving can be addictive :-) So that addiction does not become a danger, a well-founded tach training as well as a well maintained diving equipment that suits you and your requirements is necessary. Who wants to save too much often pays in the long run much more than he needs and takes unnecessary risks. Here we help by our experience and consultation gladly further.
Admittedly, we are a bit proud of our well-equipped 200 m² dive shop, but not everyone can come to us. We ship worldwide and serve besides the retail trade also the B2B area, diving clubs and diving clubs with good conditions - just contact us if necessary.
---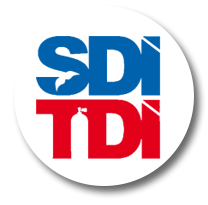 A founded and qualified diving education is the foundation to your hobby and prerequisite for the execution of safe dives.
Diving is a safe and relaxing sport - lack of training and wrong assessments can lead to mistakes and problems.
As an active and experienced SDI TDI Facility we can offer you a tailor-made diving education.
From trial dives to try out, followed by the complete SDI program of sport diving training - as well as the TDI program for the technical diver. We are ready for you!
---
As your Aqua Lung PRO SHOP PREMIUM we do not only have a well sorted stock in our shop but also many years of experience and the know-how of one of the most important dive sport suppliers worldwide. 
Aqua Lung is also our reliable partner for Apeks products. 
With us you don't have to buy a pig in a poke! Much of what is available in the shop is also available for test diving.
We will be happy to arrange an appointment and provide you with details and conditions.
---
Service? Yes, please!  Our regulator service keeps your Apeks & Aqua Lung regulator in perfect condition. Our test bench is incorruptible and records the test results in the test protocol which we will of course hand over to you. 
The drying workshop is known nationwide and carries out high-quality repairs in pleasant waiting times on dry diving suits made of neoprene and trilaminate of all brands well and inexpensively.
Furthermore we do service work on many dive computers and take over the maintenance of your jacket or wings. We are also happy to help you with the adjustment and configuration of your diving equipment according to your personal requirements.
---
Everyone is welcome here who would like to dive down and actively participate in the club life.
Independently organized by active members, the TauchClub grows steadily and is always looking forward to new faces. We like divers who want to take each other further and have a good time together.
Everyone may (and must :-) )unfold and contribute. Hard but sweet is the motto here. Diving and helping together as well as having fun is the order of the day.
So the club is what you are and what you bring into the club. In the club organize and arrange us often spontaneously over chat and telephone.
---
---