about us
We are the SF-1, the ScubaFreaks!
Diving is our life! We are also different from others - and that's a good thing. With us in Jüchen class goes before mass and we take ourselves time for your request.
We are professed Rhinelanders - a visit to us is always an experience. Guaranteed.
We are communicative (and love nut corners, milk ice cream and meatballs)
You're reaching us:
in the shop: Monday to Friday from 10-18 and Saturdays from 10-14 o'clock
by phone: 02164 7016400 or +49 2164 7016400
Mails go to info@sf-1.eu
Facebook must not be missing, of course we are also represented there: http://www.facebook.com/ScubaFreaks 
Our shop with a good 200 m² area offers you a wide selection of diving equipment. We are refreshingly different like others. And that's a good thing, because that's the way we like it. You'll quickly notice what that means :-) We are not perfect, but always in a good mood and helpful.
We have access to a much larger assortment than we can maintain in our online shop. If you need something special and don't find it in the shop or need a solution, don't despair but ask Sonja or Thomas :-)
Snorkellers, sport divers as well as technical divers get their money's worth. We offer you the program of Aqualung, Apeks, Bts, Divesoft, Dir Zone, Dynat, ECS eurocylinder systems, HighLand, Hollis, iWave Ocean, Lavacore, Luxfer, McNett, MES, Miflex, Munkees, Oceanic, Polaris, Ratio, RoLock, Scubaforce, Shearwater, Si Tech, sub-base, V4TEC, XS Scuba, YKK and other well-known manufacturers. In the shop we can offer you even more than on the Internet - the best advice and unique service. Just have a look inside... 
We have most of the range of our own brands directly in stock. This saves you tedious searching as well as exchange & frustration and offers you the direct comparison. And all this at the well-known TopDeal prices.
---
Yes, diving can be addictive :-) To prevent addiction from becoming a danger, our service ensures the optimum condition of your diving equipment. High quality equipment to suit your needs and requirements is necessary. Those who want to save often pay more in the long term than they need to. We are happy to help you with our experience and advice. Qualified training also helps you to conduct safe dives. Just talk to us.
---
Service? Yes gladly! We offer you the regulator service for the brands Apeks and Aqualung. Service and repair on your jacket or wing? Gladly. We also carry out repairs on dry suits of all brands well and inexpensively. We are also happy to help you with the adjustment and configuration of your diving equipment.
---
As your Aqua Lung PRO SHOP PREMIUM we not only have a well-assorted stock in our shop but also many years of experience and the know-how of one of the most important diving sports equipment suppliers worldwide. Aqua Lung is also our reliable partner for Apeks products. 
With us you don't have to buy a pig in a poke! Almost everything that is available in the shop is also available for test diving. Please contact us for details and conditions.
---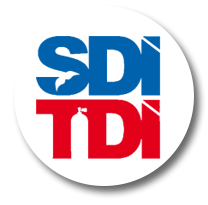 A well-founded diving education is the foundation of your hobby. Diving is a safe and relaxing sport - lack of training and wrong assessments can lead to mistakes and problems.
As an active and experienced SDI TDI Facility we can offer you a tailor-made diving training. From introductory diving to trying out, followed by the complete SDI sports diving training programme - as well as the TDI technical diving programme, we are there for you. Contact us - our instructors and divemasters are looking forward to meeting you.
---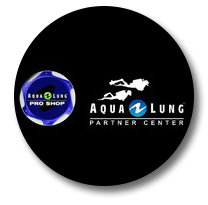 We attach great importance to quality. In diving training as well as in the diving equipment used.
As your Aqua Lung Partner Center we provide you with the best and most up-to-date equipment already during your diving training. A good education is important, good and suitable diving equipment allows you to realize your wishes. As one of the few diving schools we train you with jackets as well as modular wings systems. Just as you like.
---
Many join after the dive training our active diving club, the ScubaFreaks. Independently organized by the active members, the TauchClub grows steadily and is always looking forward to new faces. There is no Vorturner and no clubs in the club. We do not like statute phrases and pigeons and also no omniscientists. We like divers who want to bring each other on and spend a good time together. Everyone may (and must :-)) unfold and contribute. Hard but sweet is the motto here. Diving, helping and having fun together is the name of the game. So the club is what you are and what you bring to the club. We often arrange and make appointments spontaneously via chat and e-mail.